You're probably here because you want to be a YouTuber! You want to create a YouTube channel whose viral videos get a ton of likes, views, and comments from millions of subscribers watching your videos. Likewise, you may also dream of being like your internet idols who have a lot of fun while making heaps of money on YouTube! Well, you have come to the right place. By the time you finish reading, you will be magically imbued with the ability to make your YouTube dreams come true!
Before any of these, take some time and ask yourself, "where do I begin? What do I have to do to start a YouTube channel?" In this short read, we will tackle all you need to know to get started and be on your way to becoming the YouTube star you were born to be.
Here's How To Start A Youtube Channel:
You start with yourself. Honestly ask yourself if you are comfortable being the YouTuber who racks their brain every day for new video content, does hours and hours of video editing, and has only a couple of friends and relatives as subscribers. These will be, for a while, your everyday reality as a neophyte YouTuber. Not discouraged yet? Good! Because those who won't endure these less-than-ideal situations will peter out and be left to perish by the wayside.
1. Start With The Essentials: The Stuff You Will Need from Yourself
Now that we know you are determined as ever, let's discuss the more tangible essentials you will need to have in your journey.
Time.  An 18-minute YouTube video takes an amateur at least a day to write, 2-3 hours to prepare for, around 2 hours to shoot, at least 8 hours to edit. Just one video takes up days and days to complete, depending on different factors! This is a fair warning that work of this sort takes up a lot of time and may sometimes not always go according to plan. Commit a large amount of your time, and you will eventually learn the ropes and have an easier time. 
Discipline. Be reliable in regularly creating video content, so subscribers can have something to follow. Being inconsistent will get you out of the YouTube algorithm loop and lose consistent viewership.
Fortitude. In the beginning, expect only family and friends to like and subscribe to your channel. Expect having a measly less than 50 views per video and be okay with it. If you have come this far, you should promise yourself that no amount of discouragement from comments, family, and friends, or even yourself would dishearten you from this path you chose! 
Money. The equipment, set, internet connection, and software will all cost you some money. Also, the hours you spend producing videos will cost you indirectly, as your first videos will most likely not garner any revenue. Set aside a budget that will see you through days that you don't earn anything yet.
More Time!  Allot time to learn everything there is to know about this new career:

Set aside some time to learn how to write a script for your episodes. 
Read up on proper professional production, shooting, and lighting principles.
Practice being comfortable speaking in front of the camera.
Study how other YouTubers do it and treat your start as a YouTuber like starting a small business – the more time you put in, the more you will be rewarded. 

Support. Ask friends and family to like and share your YouTube channel for that initial career boost. It will also help if you ask some friends to commit to being your cameraman, editor, or producer to relieve some pressure for you to concentrate effort into building up your new YouTube channel. 
2. Set Up Your YouTube Channel
Starting a YouTube channel can be done with a few easy steps. Here's steps to set up your youtube channel:
Go to YouTube.com and create a Channel through a Google account.
Name your channel and fill out an appealing about section.
Jazz it up! Customize your channel's look with an attractive, professionally done cover photo, channel icon, channel banner, and profile picture.
Have a short but engaging channel trailer, so that new viewers can immediately tell what your channel is about.
Have links to your other social media accounts.
Upload videos and conquer the internet.
3. Choose the Best Equipment Your Money Can Buy
If you are working on a budget, decent equipment need not cost you an arm and a leg. There is a lot of production gear that is relatively cheap but performs well enough. You can use your smartphone as your main camera if it shoots in High Definition. Work with whatever budget you have and don't let money be a hurdle in continuing your YouTube career. Make do with what you have, and it's all going to work out.
The I-Wanna-Be-a-YouTuber-But-I'm-Broke Starter Pack
Personal Smartphone – Most phones today shoot in high definition. Upgrade your smartphone by purchasing a new memory card to accommodate the space your videos will consume. 
A Reliable Smartphone Mount – Depending on what you need, a variety of handheld or tripod mounts are available online for dirt cheap. A steady and consistent shot for all your videos is one of the most important elements of your videos.
A Desk Lamp – These make do as makeshift production lighting. Just upgrade your desk lamp by buying a higher wattage bulb. Use a variety of cloth to soften the harsh white light your lamp gives out. A pleasantly lighted set goes a long, long way and makes your videos visually appealing.
Your Room's Blank Wall – A safe but reliably decent backdrop, a blank wall will do for the moment. There are also various free backdrop apps you can download if a more substantial set is more your taste.  
Your Old PC/Laptop – Buy a new one later on when YouTubing pays off. A faster, more powerful computer makes for more convenient video editing and storage.
The I-Saved-Up-Some-Money-Before-Quitting-My-Last-Job Starter Pack
DSLR Camera – The workhorse of the vlogging industry, getting one of these cameras will guarantee you a more professional look for your videos. Buying second-hand will also prove useful in allotting budget for other equally important equipment.
A Second Camera – May conveniently be your own smartphone. The second angle in your videos helps break the monotony and keeps things fresh and interesting.
Tripods – Mount your cameras on tripods to make sure your shots are stable and consistent. These lend you the ability to pan and tilt your cameras when needed. 
A Lavalier Lapel Microphone – These tiny microphones clip to your collar and allow you to shoot videos hands-free while having the best audio quality. 
LED Ring Lights – A circular LED light that evenly illuminates your face in a pleasant soft light.
Midrange PC – Any midrange PC/laptop that has at least 16GB RAM, A multi-core i5/i7/i9 or equivalent, 256GB of hard disk space, an AMD Radeon RX5700 XT or better. 
The Money-is-Not-a-Problem Starter Pack
Multiple-Camera Setup and Mounts – Use a combination of the following:
4K Mirrorless Cameras – Aside from shooting in 4K quality, these cameras usually come with a front-facing camera that conveniently functions as your video monitor.
Camera Drones – Aerial photography and video have never been more accessible, thanks to camera drones. They add an exhilarating perspective to your videos when shooting outdoors.
Action Cam – The GoPro is probably the most popular of these and these lend a hands-free perspective to your videos when vlogging on the go or take on more challenging activities like doing extreme sports and the like.
Camcorder – Probably still the most versatile and reliable camera to serve as your main camera.
Tripod Mounts – A staple for video shoots.
Gimbal Steady Cam Mount – A pivot mount that allows a camera independent movement from the person handling the gimbal.
Multiple Mic Setup – Use a combination of the following microphones:
Lapel Lavalier Mic – Clip-on, hands-free!
Shotgun Mic – Are forward-facing microphones that pick up sound very well when the source is directly in front of them. Use these when you want to ignore the sound that does not emanate from your subject.
Compressor Mic – Best for studio recording, these mics have the widest frequency recording response and therefore offer superior sound quality.
Multiple Light Setup – Use a combination of the following lights and accessories:
Softbox – These emulate natural light and soften harsh white light.
Umbrella Lights – Used to light an entire scene, these provide a broad source of light if you want to achieve a more balanced shot.
Ring Light – Makes sure that the subject is perfectly lit. Very useful for those facial closeups vloggers usually do. 
Reflectors – Used to reflect, bounce off, or diffuse light off of a subject. These are usually used to remove shadows caused by other lights used. 
Monolight – compact light units that carry their own power source. Great for shooting on location.
Editing Machine:
Go for something as powerful as the Apple iMac Pro or any computer that has at least a multi-core i7 processor, 32 GB of RAM, 1-2 TB of hard disk space, and a GeForce GTX 1060 – 1070 graphics card, and you are all set.
4. Create Great YouTube Content
Write a Script!
Your YouTube heroes don't have great videos because they just stand in front of a camera, hit record, and miraculously go viral! They meticulously plan each episode with a script that dictates what happens from start to finish of every video. If you can, practice planning and writing scripts a few episodes ahead to sort of weave coherence between videos. There is no special format you have to follow for writing a script. As long as you understand it and include what happens from start to finish, that script is good enough. Life will just be way easier with a script.
Learn the Basics!
You are now in the world of production, and you are your own talent, producer, writer, cameraman, editor, and director. It might sound a little overwhelming if seen in this light. So, isn't it just fair for you to learn the Basic Principles of Video Production to stay ahead of the challenges of your new career? Invest a lot of time in reading or watching about these basic principles, and you are golden.
Come Original
Take ideas and inspiration from other content creators, but never imitate. Have confidence in the fact that every one of us can tell a story in our unique, special way and that these stories are worth hearing about. Also, you wouldn't want to be sued for copyright infringement, do you?
| Take some ideas:
Learn Even More About Your Content
There will come a time that you might seemingly run out of ideas. To avoid these times, stay ahead of the game by always learning about your kind of content, and you will be surprised how many fresh ideas you will come up with just by simply learning every day.
5. Promote and Grow your YouTube Channel
Aside from telling viewers to like, share, and subscribe, and linking your other social media to your YouTube, there are other external steps to take to grow your reach and promote your channel.
Build a Community Around Your Channel
Engaging with your viewers is where it will all begin. Make them feel special and included by really listening to them and reply with sincerity you award to your closest friends. Lead a well-nurtured community and your channel will reach beyond just the internet.
Ask for Help
So, you've done all you can to grow your channel, your community loves you, and you've shared your channel all over the internet. Now it's time for the help you sorely deserve. Services like TubeKarma will boost your organic channel growth by garnering you thousands of subscribers in a few months. If you have any doubts, just ask questions and marketing managers will provide you with all the information you need.
Stay the Course
Now that you know what it takes to create a YouTube channel, the last thing to do is to be consistent. Be sure to upload videos regularly and constantly. Create content even though the last videos only have a few views. If you want your channel and career to flourish, be sure to stay the course. You will one day look back and be thankful for your YouTube channel's humble beginnings.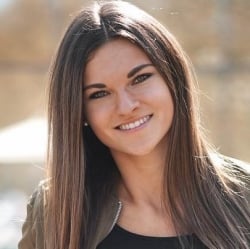 Latest posts by Anne Haynes (see all)