Making a YouTube channel might be one of the most beneficial things you can do for your brand and business. On this site, there are several chances to earn a substantial income or expand your influence.
All of this is accomplished by consistently posting high-quality, interesting content that your subscribers want to see. But how about making one exceptional video that introduces your channel to a larger audience?
This social media behemoth offers an incredible opportunity to incorporate a YouTube channel trailer, which will help you gain more YouTube subscribers and pique the curiosity of non-subscribers. 
We put together a comprehensive guide on producing an outstanding channel trailer, and you don't want to miss out on any of the nuances that make the difference, so read on to the end.
What Exactly Is a YouTube Channel Trailer?
This is a brief video that plays automatically on your channel's home page and best displays your content to non-subscribers.
While many artists choose to let their videos speak for themselves, creating an engaging and fascinating channel trailer would be a fantastic idea. Because YouTube is such a crowded environment, the objective is to stand out and catch people's attention in a matter of seconds.
The best YouTube channel trailers will accomplish just that: it will show the new audience what your channel is all about and whether it is worth following.
Why Is a Channel Trailer Necessary?
With millions of users and much more content, YouTube is the second-largest social media network, so competition is strong. This implies you just have a few seconds to capture the interest of those who visit your channel and develop a content strategy.
Because your videos might cover a wide range of topics, they are not the best way to promote your content to new visitors. This is why having a separate, short video that takes the viewer on a journey to your channel and gives them enough reasons to stay and subscribe is a smart idea.
The primary aim of the channel trailer is to attract new subscribers, which is why it must have a clear and compelling call to action that entices people to follow you.
While YouTube subscribers are not paid, they are the most crucial component of a successful business that may offer you revenue and influence. Subscribers are more inclined to interact with and share your content, boosting the number of views and earning opportunities.
What Should a Channel Trailer Contain?
There are many varied perspectives on what makes a successful YouTube channel trailer, but we discovered the most crucial ones:
Introduction – You just have a few seconds to introduce your channel in the best way possible so that the audience stays until the conclusion of the video to learn more.
Content – Trailers should comprise snippets of your content that have been assembled in a creative and engaging way. This will demonstrate to the audience what you are doing and whether it is intended for them.
Schedule – This is an often-overlooked factor that has an impact on the number of views you receive. Creating a solid schedule and informing your potential subscribers and fans might help to build interest in your channel.
Call to action – Every excellent trailer concludes with a request to subscribe to the channel, as this is the objective of the video.
How to Make YouTube Channel Trailer?
Here's how to make and set up a YouTube channel trailer now that we understand the significance of this short video, let's look at how to create the finest one possible to help you grow your channel and attract more subscribers.
1. Create a Script
Introducing your channel and content in a few minutes may appear straightforward, but there is no time to squander, and you must make every second matter. This is why, even the most seasoned content creators, should write a script and stick to it.
This will assist you in presenting and promoting your ideas in the most exciting way possible, attracting viewers and enticing them to remain and even subscribe.
2. Use Graphics, Music, and Captions
In order to make the video as appealing as possible, consider using attractive visuals and music. This will enhance the experience and make it appear as though it was custom-made for each viewer.
Furthermore, you may utilize subtitles and graphics to keep their eyes moving, since this is a tried and true technique of maintaining their focus on the video and preventing boredom.
Remember that each channel is unique, and always think about what your content is about before creating the trailer. A dynamic video and passionate trailer are fantastic for most channels, but if you're promoting other topics, such as meditation, you might choose a more calm start.
There are some amazing editing tools that you can use to make this process faster and easier. Keep on reading to find out our recommendations.
3. Keep It Brief and to the Point
These videos are complex to make, with all of the effects, tracks, and visuals, but the actual content should be brief and to the point. This means you just have a few minutes to express your goals, show some videos, and make a call to action.
A shorter and more interesting video will hold the audience's attention and make them more inclined to click the subscribe button.
4. Call to Action
The most essential goal of your trailer video should be to increase your following. The goal of this content is to entice the audience and persuade them to follow you for more.
Because other videos on your channel frequently feature calls to action inviting viewers to like, comment, and share, this one may focus only on subscriptions.
Make a memorable sentence that finishes the video on a good note and ask your viewers to follow you on social media for similar content. This simple method can significantly improve the number of followers you have and, as a result, your chances of success.
How Do You Add a Trailer Video to Your YouTube Channel?
Once you've made the perfect introductory trailer video, it's time to post it and let non-subscribers watch it.
What you must do is as follows:
Sign in to your YouTube account;
Click on your profile image in the top right corner to access your profile's settings choices. You may access the customization by clicking the gear icon;
Turn on the channel customization;
Upload video – Share the video you made on your channel.
Add relevant tags and a description – Just like any other video, this one relies on excellent tags, a description, and a title. This will make it easier for people to locate and promote your work.
Set the video as a trailer – After uploading the video, navigate to your Home tab and add it by selecting the channel trailer button.
What Are the Best Tools for Making an Awesome YouTube Channel Trailer?
Because the trailer is so crucial for the growth of small and large channels, specific tools have been developed to make the process of making one even easier. We will name a few that may be worth investigating, but there are plenty to select from.
InVideo
For good reason, this is one of the most popular video editing software. This program will assist you in creating and editing the highest-quality and most interesting videos on the market. They have provided access to premium stock footage, which can be used to enhance your video along with additional channel trailer template, music, and editing tools.
Movavi Video Suite
This is one of the paid products that offer a free trial time before making a decision and purchasing. It's fantastic for both new and seasoned content makers. It will help you to quickly create the greatest trailer imaginable.
Movavi includes over 160 filters, caption support, slow motion, and incredible editing capabilities that will take your video to the next level.
Corel Video Studio
This editing tool is mostly used by gamers, but we discovered that it may help any content creator. Because the UI is highly user-friendly, even amateurs may use it to produce beautiful trailer videos to market their content. Automatic highlight reels, color wheels, and other timeline settings have been introduced.
Wondershare Filmora
We couldn't leave out this free tool that includes all the features you'll need to make the most captivating channel trailer. They promote a streamlined approach to generating fantastic video content and provide excellent editing tools that can be utilized for any YouTube channel, including the trailer.
Final Thoughts
At the end of the day, each video you upload to YouTube has the potential to earn revenue and attract new followers, so be sure you're creating high-quality and engaging content.
The channel trailer, on the other hand, may be the most significant thing for new users on your channel.
You now know all of the strategies and tips for making a fresh, lively, and entertaining video that will best reflect your channel. Using our instructions, you will create the greatest short version of your ideas and attract a global audience.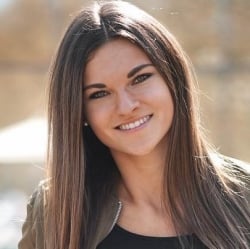 Latest posts by Anne Haynes
(see all)