In today's fast-paced world, entertainment is all around us, and many want the freedom to watch television without being tethered to a television set. Cable TV providers have long been the only possible solution, but in recent years this has changed.
This is why we are talking about one of the finest streaming services today and figuring out what is YouTube TV and if you need it.
Stay tuned and read on if you are ready to cut the cable cords and take TV channel viewing to a whole new level.
What is YouTube TV?
YouTube TV is a popular live TV streaming service that offers over 90 channels and other features to customers. It is one of the finest alternatives to cable TV, and unlike competitors, it offers unlimited cloud DVR storage for up to 9 months.
YouTube TV has a wide range of channels, including sports, entertainment, and news, and virtually all large and famous names are represented. It may not be the cheapest version available, but the features it provides are unique.
This streaming service is a Google property that has nothing to do with the YouTube video platform. All they have in common is a similar name and brand, which goes a long way with customers.
When you opt to cut the cable cord and become one of the million subscribers, you pick the ease of viewing TV on several devices other than the TV set.
Is YouTube TV Worth It?
With so many streaming options accessible, such as Hulu Live TV and other less expensive alternatives, consumers sometimes ask if YouTube TV is worth the price.
To answer this question, one must consider all of the characteristics available and required to make the best decision.
YouTube TV offers a massive collection of channels that will keep you amused for hours.
Furthermore, the service distinguishes itself from its competitors by offering customers unlimited cloud DVR storage. You may record as many TV shows, movies, or other programs as you like for up to 9 months.
However, keep in mind that you cannot see anything if you are not connected to the internet, and like all streaming services, this one too requires a strong and fast internet connection.
Because the prices of rivals are currently varying in the same price range, we can claim that this service is certainly worth assessing. It also offers a one-to-three-week free trial period, which might help you make a final decision.
How Much Does YouTube TV Cost?
The official cost is $64.99 a month, which, while significantly less than cable TV, is still slightly more than the competitors. On the other hand, they have some extra benefits, such as a huge number of channels and limitless DVR storage. This distinguishes them from the competition and justifies a somewhat higher price.
There is also a free trial period in which you are able to decide if this streaming service is for you.
Furthermore, certain channels are more paid extra, such as:
Acacia $6/month
CuriosityStream $3/month
HBO $15/month
HBO Max $15/month
Because the service is continuously developing and expanding, there have been several announcements regarding potential new features. Offline viewing of recorded TV, an infinite number of simultaneous video streams, and 4K live broadcasts are all possible in the future.
It is also worth mentioning that additional taxes may be added to the initial price of the service in various countries. So, before making a final decision, always verify the tax regulations in your area to prevent any unexpected charges.
Read: How to Cancel Your YouTube TV Subscription
How to Watch YouTube TV?
YouTube TV offers one of the greatest interfaces, which is sleek and simple to use. The layout is similar to the YouTube video platform, and users have several options, such as Home, Live, and Library.
As one of the most popular streaming services, they spend heavily on an easy-to-use platform to improve the user experience. This implies that each user will get a unique interface based on past programs viewed and pre-set preferences.
Aside from the tabs, there is a search bar where you may discover the precise program, show, or movie you are searching for. The search is quick, accurate, and provides a variety of options to best meet the user's needs.
Home Tab
One of the primary tabs on the screen is the Home page, which displays what you may watch next. This is one of the most effective methods for discovering new series, live TV channels, and movies. It is based on past searches and stations you have viewed, so it is very intuitive.
It is like having your own personal TV guide that knows your preferences and recommends the greatest entertainment for you.
Library Tab
You can discover all of your recorded content, as well as scheduled recordings, in the Library area. This function is one of the finest on the market since the DVR storage is limitless and can save up to 9 months.
You can find all of the recorded shows, programs, movies, and sports events here, and you can even skip the commercials in the recorded content.
Keep in mind that you can only watch it when connected to the internet, and while there have been reports about an off-line viewing function, it is currently not accessible.
Live Tab
In the Live tab, you can view what is now playing and what will be aired soon. There is a Live preview accessible, making it incredibly simple to select the correct channel to watch right now.
Which devices is YouTube TV compatible with?
YouTube TV was created with the intention of being accessible to a wide range of users, regardless of whether you choose to use your TV, mobile device, or laptop.
Almost all devices can run the app and stream channels without issue.
There is a list of compatible devices available, with some of the most common listed below:
Apple TV
Android TV
Chromecast
Xbox One, PlayStation 4, and PlayStation 4 Pro
LG and Samsung smart televisions
iOS and Android
All supported devices are streaming without any hiccups, and you may customize your experience based on the device. Depending on whether you are watching on a large or small screen, you may alter the theme and even the quality of the broadcast.
What to watch on YouTube TV?
YouTube TV provides an excellent selection of over 90 channels based on your ZIP code. This will give endless hours of pleasure for every user on nearly every gadget conceivable.
If you are ready to become a cord-cutter and want to watch TV at your own leisure, this may be one of your finest alternatives.
Keep in mind that the channels are very adjustable, and you may not only add or delete channels, but also rearrange them to best fit your needs.
Here's what they have to offer:
News Channels
If you prefer to keep up to date and in the know, there is a plethora of News Channels to choose from. With a variety of programs to pick from, you can now watch local and global news whenever you want.
Among the most popular news channels are:
Sport Channels
Sport is still one of the most popular programs to watch on TV and compared to the competition YouTube TV is not doing badly. They have a variety of regional sports networks available, that include:
ESPN
MLB Network
CBS Sports
NBC Sports Network
NFL Network
Entertainment Channels
YouTube TV provides not only news and sports channels, but also a wide range of entertainment channels such as music, movies, TV series, life and style programs, and much more.
Being one of the major streaming services that provide unlimited DVR storage, it may be useful when you want to watch your favorite show without ads.
The following are the most popular entertainment channels:
AMC
Discovery network channels
MTV
Nickelodeon
VH1
YouTube TV may not offer all the specialty TV channels that some competitors do, but it does have a sizable library that is only growing over time.
Given that this streaming service is frequently connected with the most popular video platform YouTube, we can only anticipate that the streaming service will increase in the future, and as the YouTube growth service is now available, the numbers are only getting bigger.
If you are unsure about the channels offered, there is always the option of a free trial and the addition of premium channels to make your television viewing experience the best it can be.
YouTube TV features
There are numerous available features, but there are a few that are particularly fascinating and set them apart from the tough competition.
Here are some of the most well-liked features.
Cloud DVR
The cloud DVR feature on YouTube TV is by far one of the finest alternatives. This allows consumers to save their favorite material without spending any extra money or purchasing any additional devices.
Because everything is saved in the cloud, all you need is one account and a Wi-Fi internet connection.
Furthermore, there are no storage restrictions with the DVR, so you may upload as much content as you like. It may be kept for up to 9 months and even allows you to watch your favorite show without interruptions.
However, even this fantastic function has a drawback in that it is still not possible to watch saved content offline.
Multiple Users Plan
YouTube TV provides an excellent chance for family members to enjoy the streaming service while maintaining their own accounts. You may share the experience with up to five more family members once you have one account.
Each account is customizable, allowing all users to establish their own profiles. However, only three devices can stream simultaneously.
It has been announced that the number of concurrent streams will be raised, although it is unclear when this function will be accessible.
There are also some parental controls available, which can limit the channels that children can stream and view.
On-demand
Once a show or other content has shown on YouTube TV, you may locate it in the "On-demand" area and catch up on any missed episodes and programs.
This option is useful if you have not begun recording your DVR yet and want to keep up on previously shown material.
Voice Commands
Given that Google owns this streaming service, it is not unexpected that you can manage your TV with voice commands. This is possible if you have a Google Home speaker (any Google speaker will do) and a Chromecast device.
This intriguing function will allow you to adjust the volume, fast-forward, and pause the video remotely and using your voice.
In addition to these well-known functions, YouTube TV has a dark theme option, which many users prefer. You may even watch TV channels on your Android mobile device's small screen while doing anything else on the big screen. This function is gaining popularity over time.
The added features more than justify the extra price and provide a unique flavor to the overall experience. Given their association with the YouTube platform, future features are expected to be rather impressive.
Final Thoughts
After rigorous examination and extensive analysis, YouTube TV appears to be one of the finest alternatives for live TV streaming services. It is frequently connected with the YouTube platform, although all they have in common is a well-known brand, and as a result, more people are drawn to the streaming service.
The service is far less expensive than cable TV, but it requires a stable and fast internet connection to function effectively. Its unlimited DVR cloud storage is one of the strongest selling points and a secret weapon that the service has. This is one of the reasons why they have millions of paying customers, and the number is growing all the time.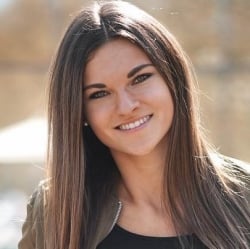 Latest posts by Anne Haynes (see all)