What is YouTube Premium? Why is this platform pushing so much to promote their latest service? If this is your first time hearing about Platinum, you're probably as confused as it gets. The video streaming giant YouTube offers its users to subscribe to a Platinum service that comes with a wide range of benefits.
Previously known as YouTube Red, the service offers three plans to choose from and is compatible with a wide range of devices that you own at home. If you're eager to find out what you will get after starting your subscription, you should go over our list of benefits below. We go into detail about every single pro, so you'll get an idea why this service is so popular. Before we continue with the benefits, let's see how much you'll need to spare each month for Premium and the plans that YouTube offers.
How Much Does YouTube Premium Cost?
This platform has been advertising their YouTube Premium subscription for a while, but how much does it cost, and is it worth the purchase? The chances are you've already seen the free trial month of Premium pop up when you open the app.
YouTube offers three different plans to choose from, depending on your needs. Each plan has a free trial month, and after the 30 days pass, the platform will start charging.
Standard plan: it costs $11.99 per month, and it comes with a range of benefits.
Family plan: it costs $17.99 per month, and you can share it with five other family members. They have to be over 13 years old, and it's perfect for large families. All six members of the plan have to be located at the same address.
Student plan: it costs $6.99 per month, and you have to show a student ID when applying for it.
The best thing about this subscription service is that you will also get to watch YouTube Music Premium for free. It's included in all plans; otherwise, you would have to pay $9.99 just for the Music Premium subscription.
| Just so you know:How to Cancel YouTube Premium
What Devices Does YouTube Premium Support?
This service is compatible with most of the devices you can think of. If you can download the YouTube app on a device, that means you'll be able to enjoy the benefits of the Premium subscription as well. There aren't any device limitations, but you can easily contact YouTube's customer service and get a response if you have any doubts.
In general, all smartphones, laptops, desktops, smart TVs, gaming consoles will be compatible with the subscription. Also, Chromecast Audio works for music from YouTube since it's a Google device.
Before you sign up for Premium via your device, check if you have the latest version of the YouTube app. An outdated version can cause problems and prevent you from using the benefits.
What Are The Benefits Of Premium?
Now that you know more about the plans and what Premium is, it's time to get familiar with its benefits. If you decide to invest in any of the plans each month, you should know what you're getting.
1. No More Ads
If you're tired of listening to ads after every video, your best bet is signing up for YouTube Premium. Some people use ad blockers, but they aren't always successful at doing their job and don't work on mobile phones. With this subscription, you can watch videos for hours without being interrupted by an ad. There will be no kind of advertisement between videos, no short or long ones. You will enjoy this benefit on all the devices that you're logged in from the account that is subscribed to Premium. It can be on your phone, tablet, computer, or smart TV. What's even better, this no-ad policy applies to other YouTube branches such as YouTube Kids and YouTube Gaming.
2. Download Videos
If you love having your favorite music and YouTube videos on your phone, tablet, or laptop, with this subscription, you can easily download them. You can also download any movie available on Original or any video from a movie that you'll find on the platform. Feel free to download it on all your devices. There are no limitations, and you can turn your phone or a tablet into a small movie and video theater.
There is no need to look for pirate sites that will help you save your favorite videos anymore. Once you have all the content you love downloaded on your phone; you can organize it in music libraries.
3. Play Videos In The Background
What do you hate more, not being able to see videos without ads or not being able to play music videos in the background? For us, it's both. Thankfully, this Premium service allows you to listen to music in the background while you're scrolling on your phone screen. This feature is a time-saver because it helps you multitask. Imagine listening to the most calming music while you're doing your work on the tablet. With the Premium subscription, you won't have to invest in other streaming services anymore. You can now work on growing your YouTube channel while listening to music in the background.
4. Play Videos When Offline
Don't you hate it when videos stop playing once you go offline? One of the major benefits of this service is that you can play clips even if you're not connected to the internet. Imagine traveling to a secluded spot where you can barely get a mobile network. This is when the offline feature becomes extremely useful. Another reason why it's a favorite of platinum subscribers is that it saves them mobile data. Every minute users upload around 500 hours of content, so you'll have a lot to see.
5. Use YouTube Music Premium For Free
You don't have to pay $9.99 to subscribe to Music Premium, formerly known as Google Music. This Premium subscription allows you to watch Music Premium videos for free. Until 2020, Music Premium was Google's music service, but it went through a name change last year.
It offers the same benefits as this subscription, including watching videos without ads, playing them in the background while you're doing something else. In other words, if you opt for the entire Premium subscription, you'll have to pay two more dollars, still get the Music Premium, and a range of other benefits.
6. Access To YouTube Gaming And Kids
Parents and gamers will be happy to hear that their favorite YouTube apps, Gaming, and Kids are a part of the Premium family. There will be no more ads between videos; you and your entire family will be able to watch YouTube online and even save clips for when you want to watch them again. Imagine going on a vacation with your kids who love a particular YouTube character, but you have no internet connection. The whole situation can be a nightmare if you don't have Premium. With this option, you can download the videos and let the little ones watch and be entertained.
7. Access To YouTube Originals
Regular YouTube users can't watch all of the platform's videos. If you're interested in watching original content, including exclusive TV shows, you'll love this feature. It's very similar to original Netflix movies and series. Regular YouTube users can't watch these series, and they'll be missing out on a lot. Some exclusive series are open to the public, but there are still many to get excited about. YouTube usually releases just a few episodes from the series, leaving you wanting more.
All subscribers will get free access to YouTube Original and will be able to watch movies created by some of the most popular creators. If you love these shows, you can download them, watch extra content, deleted parts, and more.
One thing we wanted to mention before wrapping up is that the Premium subscription is not the same as YouTube TV. This is an entirely different entity that allows users to watch live TV. It also offers DVR and a range of other services related to live channels and TV.
YouTube TV subscribers have access to all the shows from Original. However, they can't enjoy benefits such as watching videos in the background, watching ad-free videos, downloading content, and more. If the TV service sounds appealing, you'll have to pay for a separate subscription.
Another common term that people mix with YouTube subscriptions is channel membership. This isn't a part of the Premium service; instead, it is a voluntary membership that you can use to support the channels that you love.
Conclusion
What is YouTube Premium? Is this subscription worth your money? This service provides an ad-free experience that many users love, among other things. There are three plans to choose from, depending on what you prefer. You can opt for the Standard plan, Family plan (with five other family members), or a Student plan.
Some of the main reasons subscribers invest in this service include downloading videos, watching clips while offline, watching Music Premium for free, and listening to videos in the background. Premium subscribers have access to YouTube's Original service and can watch original series made by some of the most talented YouTube stars. Gamers, moms, and dads will be happy to hear that Gaming and Kids are a part of the subscription.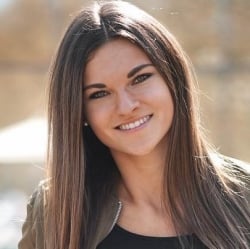 Latest posts by Anne Haynes
(see all)