You've probably encountered some issues while on YouTube. To solve your concerns, here's a quick guide on how to contact YouTube.
How to get in touch with YouTube customer service?
1. Through Social Media
A lot of brands provide customer support through their social media accounts. Here are some avenues where you might be able to contact YouTube support.
YouTube's official YT channel:
If you visit YouTube's official YT channel, you'll see that there are just videos featuring content creators and events.
You can try commenting on one of the latest videos to see if you'll get a reply.
However, since it's just full of promotional stuff, you probably won't get personalized help from there.
YouTube's Official Facebook Account:
YouTube also has an active Facebook account that constantly shares videos on its feed.
You can try leaving a comment on one of their posts. But, seeing as there are thousands of comments on each thread, your message will probably just be lost in there.
YouTube's Instagram account:
YouTube's Instagram account is also very active. They regularly upload photos that promote content creators on their platform.
There are also lots of user comments on each post. But browsing through them, you'll notice that there are no replies from YouTube. This is a sign that any attempt to contact them through here will be futile.
Twitter account @YouTube:
Twitter is the chosen media of most brands to address the concerns of their followers.
Looking at YouTube's account, it seems that they actively reply to Tweets that tag their Twitter account @YouTube.
You'll probably have the highest chance of getting a message from them on this platform. Though you might still be redirected to their Help Center for more information regarding your concern.
2. Via the Help Center
YouTube has almost half a billion users on its platform. To ensure that they can provide support for common issues, they created the YouTube Help Center.
It's a vast online library of helpful articles that provide detailed solutions to common issues on the site. Simply search keywords related to your problem and browse through the articles in the result. Hopefully, you get the answers you need from here.
To access the Help Center, follow these steps on your computer or mobile device:
Tap your profile picture on the corner of the screen.
From the menu, choose "Help" or "Help & Feedback."
A list of popular articles will show up. If you don't see the one you need, tap "Browse all articles" to manually search your issue.
For youtube tv customer service
3. Through the Creator Support Team
If you can't find the article that solves your problem, you can try this one.
This method is for content creators who need immediate support. However, it is limited to eligible users only, a.k.a. YouTube partners with 10,000-lifetime views. If you fit in this category, then follow these instructions:
On a computer browser, click your profile pic.
Click "Help" from the drop-down menu.
Next, click the "Need more help?" option.
If you are eligible, you'll see the "Email Support" or "Get Creator resources" option.
Fill out the details requested: your name, email address, and your channel's URL.
In the "How can we help you?" box, write down the problem you've encountered.
Answer the next questions and follow the instructions.
Hit "SUBMIT" when you're done.
4. Report Inappropriate Content
If you want to contact YouTube to report content that you think should not be allowed on the site, then you can follow these steps:
Go to the video, channel, comment, or playlist you would like to be taken down.
Click the three dots, "More," or "About" beside it to reveal a menu.
Choose "Report."
You may have to select the reason why you are reporting the video, comment, channel, or playlist.
You may also check this page for reporting other content.
5. Report a Security Vulnerability
Go to the Google report page here: https://www.google.com/appserve/security-bugs/m2/new?rl=&key=
Select the issue you would like to report.
Choose additional details that describe your situation.
Click "Continue." This will generate a resolution for you. You may have to click the link provided to continue your report.
YouTube will most likely not send you an update regarding your concern. You may just check if the problem has been resolved after a couple of weeks.
6. YouTube Customer Service Number:
A Google search of YouTube customer service will provide you the phone number, which is +1–650-253-0000.
However, this hotline is for all of Google's products, which is why you'll only get a fully-automated answering machine.
You'll probably have more luck getting fast answers you need from their Help Center.
7. Send Messages Old-style
Go to YouTube's "Contact Us" page.
Scroll down until you reach the "Additional Contact Information" section.
YouTube's main office address and fax number are written there.
Write them a letter and send it to the post office. Alternatively, send a copy through fax.
Conclusion
For a brand with a huge following, getting a person to attend to your needs is difficult. But they have responsibly provided a Help Center that should address the most common concerns on their site.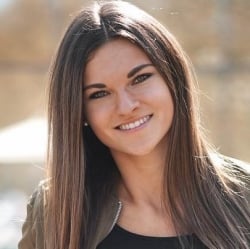 Latest posts by Anne Haynes
(see all)