YouTube TV is a popular subscription streaming service for everyone tired of watching the same things over and over again. If you're interested in streaming over 70 cable networks, watching your favorite shows on-demand, using multiple add-ons, and getting the best recommendations, this is the service you should opt for. Ever since YouTube released its TV option, millions of people have decided to subscribe and enter their preferred methods of payment. However, one question we often get is how users can change the YouTube TV payment method and add a new one. The guide we prepared below gets into detail about the service, how to change your current payment method, check the billing history, and much more. 
And when you're finished, take a look at our other YouTube guides:
How To Change Your YouTube TV Payment Method?
YouTube TV is one of the most popular TV streaming services globally. The network offers you more than 70 premium channels from many major networks as a part of the monthly price and the option to purchase other premium networks at an additional charge. YouTube TV's monthly charge is $64.99 for the base membership, and as we already mentioned, any other add-on network will increase your monthly payment. In other words, the cost of your monthly subscription depends on the subscription services you'll choose. All you need is a stable internet connection, and you can stream so many hours of your favorite shows.
One of the benefits you'll enjoy if you decide to stream YouTube TV is that you can record with unlimited storage space. Aside from watching the most popular cable networks live, the service lets you stream on-demand content. In addition, the sharing options are more than excellent because you can watch the channels on up to three devices with a single subscription. If you decide to sign up for 4K, you can also enjoy unlimited streams. YouTube's service will ensure that you get content recommendations based on your previous preferences.
Your billing cycle begins on the day when you sign up, and YouTube will charge you on the same day of the month every month. Furthermore, this service is available on selected devices, including PCs, mobile phones, game consoles, TVs, tablets, web browsers, etc. However, if you want to choose a different form of payment, you'll have to do it via your phone or PC. So, if you made a mistake entering your payment option or want to use another one, you can find out more in the guide below.
Update Payment Method On PC
If you want to change your payment details via your PC, here are the steps to follow:
First, open YouTube on your preferred web browser.
Next, log in with the same account and credentials you use for the payment info.
Find your profile picture in the top right corner and click on it.
Click on Settings.
Choose Billing and Payments.
Find the Payment Method section and click Update.
You can now edit your information and add a different payment method. You can also check your billing history and billing details during this step.
Update Payment Method On Mobile
Changing your current form of payment on a mobile device takes only minutes. Below, we included guides for Android users and tips for iOS users.
Android
Open the YouTube app on your phone.
Sign in to your account using the same information you use for the billing.
Tap on your profile icon.
Find the Settings tab and tap on it.
Choose Payment Method.
You can now change your details, choose a new method, check your previous payments, channel fees, etc.
iOS
Unfortunately, you can't change your actual billing method using your iPhone or iPad. Google recently stopped allowing app purchases from Apple mobile devices, so you will have to manage your subscription payments from your PC. Even though you can't change the payment or update your subscription charge via your phone, you can still enjoy the broad network coverage that the service offers from your Apple phone or tablet. When you have another billing question that you can't answer, feel free to get in touch with YouTube's customer service, and they'll ensure to help you out.
Conclusion
If you're bored with traditional cable services and the lack of options they offer, YouTube TV is a great alternative. The base monthly price of the subscription costs $64.99, with many valuable add-ons you can opt for. However, once you enter your preferred billing method, you might want to change it at one point. This is when most people get confused and aren't sure how to update the YouTube TV payment method. Although updating your method isn't supported on all devices, the platform made it very easy for Android phone users and PC users. The procedure is quite simple; however, it's not available for users of iOS mobile phones and tablets.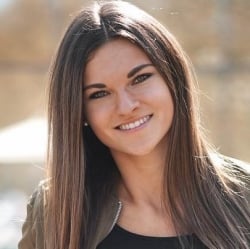 Latest posts by Anne Haynes
(see all)