YouTube offers many creator tools, but one of the best is the YouTube Audio Music Library. If you don't want to deal with copyright licenses and improper audio usage, this feature will become your best friend. It does not only give you access to tracks and sounds, but it also offers an audio player with a built-in editor. In today's blog post, we'll discuss the library and how it can help enrich your videos with music. We'll also take you through the process of using it, step-by-step, so you can get an idea of why it can become a valuable asset to your work and help you increase your creator revenue. 
And when you're finished, take a look at our other YouTube guides:
What Is The YouTube Audio Library?
The YouTube Studio Music Library is a tool with a wide selection of popular royalty-free music and effects that can help you create even better content for your YouTube channel. It's available within your creator Studio, and there's no need to change any channel settings to use it. If you want to avoid issues with music, in terms of copyright issues, and find the perfect tracks for your products, you should start searching in the library. Thanks to the diverse collection of music, you can now experiment with different sounds.
It doesn't matter if you're looking for music for videos, music for podcasts, or movies, then chances are you'll find it here. It gives you access to music that's copyright-free. Can you expect to find a well-known song in the library? Although many popular artists are featured in the library, popular songs aren't always copyright-free. Some might require you to mention them in the video's description, while others charge for using their work. You can also download the song as a high-quality MP3 file if you like what you choose.
Types Of Music Available On The YouTube Audio Library
What are the music libraries you can explore as a part of YouTube's Studio? This tool offers you two separate options from which you can pick, songs or sounds. In both sections, you can check the copyright policy of the songs and listen to them before adding them to your videos.
Free Music
Content creators can scroll through the music variety of the Free Music tab if they want to enrich their creative projects. This section is made of many choices you can reduce by using the filter bar located on the right. You can also type in keywords to find exactly what you need. Finally, if you press the Play button, you can listen to music, then add your favorite tracks to the Starred file. The entire process is straightforward and quite diverse.
The accessible filters in the YouTube audio libraries include Genre (pick the best music genre for your project), Mood (ideal for choosing background music), Artist, Duration, Instrument (find a specific instrument), Attribution, and more. One of the most important filters here is Attribution. Here's where you'll see whether the artist requires credit when you use their audio clip or not. If you prefer not to list credit in the description box, you have to look for tracks that don't require a mention.
If you want to download the track you selected, all you have to do is click on the download button, and you'll have it within minutes.
Sound Effects
The second part of the built-in library is the section with sound effects. You can search the effects by category, or type in keywords that are related to the sound you need to find. These sounds can be perfect for a music video or a movie. Again, the selection is diverse, and you can find almost anything you can think of.
Limitations With The YouTube Audio Library
Using this library doesn't come without limitations. Here are the three most common ones you should keep in mind when creating:
Check The Copyright Policies
If you don't want to get in trouble with copyright law, you have to check the policies on each track or sound that you'll choose. Although there is plenty of copyright-free music to choose from, the library asks you to respect specific rules when using the songs. So before downloading and selecting songs or sounds, you should read YouTube's Terms of Service and ensure that you're not going against the rules.
Some of the essential things you have to know include: you should never claim that the song is yours, you should give credit to the artist whenever that's required, you mustn't change the song or add your twists, you mustn't publish the song under your name, you mustn't claim that it's your song, you mustn't use third-party apps to download songs and sounds, you mustn't use it on other platforms if the artist doesn't allow, etc.
If you break any rules, you're going against the rights holder, and they might decide to take legal action against you. Go over the guidelines in detail, and remember everything you need to know. You don't want to make a mistake just because you didn't read the Terms.
Other Platforms
If a song is free for YouTube, that doesn't mean it will also be free for other social platforms. That's why you should check the policies before deciding to use it for Instagram. Some songs will require you to add the details of the artist in the description, while others won't be available for use at all.
If you want to use one of those tracks, you have to get in touch with the copyright holder and ask them if you're allowed to use the song.
Other Limitations
Some other limitations you might face include: having to go through many songs until you find the right one; if you're asked to show proof for commercial usage, you have to enter the song name and artist word by word as it is written in the library, you might use the same songs as other content creators.
How To Use The YouTube Audio Library
If you're looking for an excellent audio track for your current project, but you can't pay for one and don't want to earn copyright claims, this library will save your life. It's a part of the Creator Studio available on your account, and you can access it via the music app or the desktop version of the site. The library will help you find high-quality music and download it as an MP3 file. Here's what you should do:
Access your YouTube Studio, then scroll down the menu on your left-hand side. When you see the YouTube Music Audio Library option, click on it.
There will be three sections: Free Music, Sound Effects, and Starred. There's also a search bar and a filter bar that will help you narrow down your search. You can pick the genre, duration, artist, mood and add specific keywords. Thanks to the many built-in features, it will be very easy for channel owners to find what they're looking for.
When you see a track title that you like and want to hear, click on the Play button next to the song. If you like what you hear, you can add the song to your Starred folder by clicking on the star located on the left part of the track.
The next step is to learn how to explore sound effects. Go back to the library and access the Sound Effects tab. You'll see various search functions to help you narrow down the search. These filter functions are very useful since the audio library contains too many sounds for you to go through. You can use the search box if you have any keywords in mind. You can use the additional filter choices after researching the keyword. Then, when you find a sound you like, click on the star to add it to your Starred folder.
You can now start using another built-in option, the Studio editor. First, open the video project by clicking on Content, then Uploads.
Click on Editor, then on Add a Track. Next, visit the Starred folder, where you'll find all the tracks that you saved.
Choose Add, then Save. Now that you added the sounds or individual songs to your project, you can either save or publish the video. The editor allows you to perform many other changes including trimming the video, editing the picture, etc.
Conclusion
After reading all about the YouTube Studio Music Library, are you ready to start creating content? Music owners can be quite selfish when it comes to sharing their work for free, and they rightfully do so. However, many creators can't afford to pay for expensive sounds or tracks just so they can add them to their videos. Although many sites offer royalty-free production music and exclusive deals, none of them come close to the YouTube library. The platform has a list of the terms and conditions that you have to read before agreeing to use any of the songs or sounds from the library. This can be an excellent opportunity for you to amp up your videos and get more YouTube subscribers.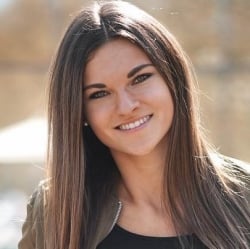 Latest posts by Anne Haynes (see all)