Are you looking to change your YouTube channel name? Maybe you used YouTube just to watch video content by your YouTube subscriptions and have now decided to be a content creator. So, a YouTube channel name change to something more representative of your content is in order.
Maybe you started a channel with the incentive of monetization and currently have a name that is not effective in attracting subscribers and viewers crucial for monetization. Luckily, it is now easier than ever to change YouTube name.
Whatever your reason may be, learning how to change your YouTube name will be your take-off point in attaining what you want for your YouTube channel.
Google has Finally Listened to their Content Creators
Google services now allow YouTube creators to change YouTube channel names and their YouTube profile pictures to be different from their personal Google account name or YouTube username. These changes were enacted upon request by a lot of content creators that want a name that better suits their YouTube channels.
Change your YouTube Channel Name with These 3 Easy Steps!
1.  Open the YouTube app
Open the YouTube app on your mobile device or visit and log in to your YouTube account on your browser and click on your Profile Picture.
2.  Click Customize Channel
Click on Your Channel, look for the pencil icon, and then click Edit Channel.
3.  Update it to the new name
Click on your name and change and update it to the new name you plan to change to and click OK. You have now successfully changed your YouTube channel name.
***If you also want to change your profile picture, tap your profile picture and browse your device for a new picture.
Tips for a Better YouTube Channel Name, Description, and Profile Picture
Have a Relatable Channel Name – Pick a YouTube channel name this is easily understandable by everybody. Naming your channel that only you can relate to will work against your efforts of attracting more viewers and subscribers to your YouTube channel.
Brevity is the Soul of Wit – Have a short yet creative and catchy YouTube channel description as your basic info. Take note that a good channel description will act as a hook for whoever will care to read it. The channel description is one of your chances to make visitors to your channel your subscribers.
Profile Pictures Should also be relatable to Viewers – Choose a YouTube channel profile picture that is representative of your brand and channel as a whole. Never upload a picture that viewers will not immediately understand.
Stick to a Channel Name for a Longer Time
You can change your YouTube channel name anytime, but this doesn't mean you should. Stick with a channel name for several months at a time and observe if you are satisfied with the recall of your channel's name. You will not give your YouTube channel name a chance to gain traction and recall with viewers by changing to a new one whenever you feel like it. Besides, your name won't get any more popular if it is only out for a short amount of time.
| Just so you know: How to Change YouTube Channel URL
In Conclusion
Your YouTube channel's success is hinged on the name you choose. Though you may have unlimited chances to modify it, it is advisable to mull it through before settling on the one you think will be catchy and have better recall.
Aside from changing your YouTube channel name, why not try an organic growth service to help your channel attract more viewers?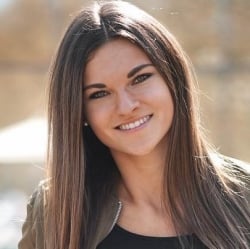 Latest posts by Anne Haynes (see all)