In the world of PR, they say; "bad publicity is still publicity." Being famous for the wrong reasons still make you famous. Public relations believe that people who are bad-famous and good-famous are both famous just the same. This is just like YouTube.  The notoriety of being the most disliked video still gets you the millions of YouTube views and interactions like the videos that are most liked. Same in the end, both earning in the millions.
So, what is the most disliked video on YouTube? We plan to answer that and more in this short read with a list of the top 6 most disliked YouTube videos of all time!
And when you're finished, take a look at our other popular YouTube lists:
The Top 6 Most Disliked YouTube Videos of All Time (as of July, 2021)
A most disliked list is just as interesting or even more interesting than a most liked list if you ask us. The most liked videos are mostly videos that are naturally likable and the list they are part of would not really surprise anyone, if you think about it. The most disliked list, on the other hand just naturally piques your morbid curiosity. Are these videos really that bad that they deserve the world's dislike? Let's cut the chase and jump right in!
1. YouTube Rewind 2018: Everybody Controls Rewind
Uploader: YouTube
Dislikes: 19.33 million dislikes
Isn't it hilarious that the most disliked video on YouTube was uploaded by YouTube themselves? Despite this, it does not say anything about YouTube as a service and as a video-sharing platform. It is just quite ironic and just adds to what makes this list very interesting.
Watching the video, you could tell that this supposed 2018 rewind did not include a million notable events and people that made a splash that year and is probably the main reason it has garnered close to 20 million dislikes. It also does not help that the video tries hard to be a poignant representation of 2018 but somehow ends up as a cringe-fest of proceedings. This video feels like it just tried too hard that quite frankly, was the reason it failed just as hard.
2. Sadak 2 Trailer
Uploader: Fox Star Studios
Dislikes: 13.4 million dislikes
The first runner-up to this most disliked video list is a movie trailer for Sadak 2 or Street 2. This Disney-produced second installment to an Indian movie franchise of the early 90s is quite an unlikely entry to this list on the surface, as it looks and feels like any other modern Hindi movie trailer. However, digging just beneath the surface, we have uncovered that the dislike for this YouTube video comes from the film's director being involved in the supposed suicide of Sadak 2's lead actor Sushant Singh Rajput. Rajput's death seems to be surrounded by mystery as the video's comment section is filled with Rajput's supporters clamoring for justice. How Sadak 2 Trailer got so many dislikes is a symptom of the Indian people's disdain for Bollywood's supposed maltreatment of its actors.
3. Baby Shark Dance
Uploader: Pinkfong Kids' Songs and Stories
Dislikes: 13.13 million dislikes
This video is fascinatingly unique because it is simultaneously in both lists of the most liked and most disliked YouTube videos of all time. Baby Shark Dance is 4th in the all-time most liked YouTube videos proving its popularity among children and grown-ups who dance to its silly, yet oddly entertaining tune. This silly, oddly entertaining quality of the Baby Shark Dance video made it a favorite of little children to dance to endlessly. This for sure, forced parents to play it end over end just to please their little ones. We now know where most of those 13.3 million dislikes come from!
4. Baby
Uploader: Justin Bieber feat. Ludacris
Dislikes: 12.24 million dislikes
The song Baby by Justin Bieber and Ludacris has been the most polarizing song of recent history as it divided the world into Bieber believers (Beliebers) and Bieber haters. Objectively speaking, the song is a pleasant-sounding pop dance song that talked about the young, young love of teenagers.
Subjectively, though, the song is too easy to appreciate and too universally likable that any normal, non-teen human being would understandably hate Baby after hearing it for the second time!
Despite being so unliked on YouTube, Baby has launched Justin Bieber to world superstardom, fortune and fame.
5. Johny Johny Yes Papa
Uploader: LooLoo Kids
Dislikes: 10.51 million dislikes
This video deserves to be higher up in this list of most disliked YouTube videos of all time. If you have seen and heard this video, heck, you would probably agree with us that this deserves to be in the number one spot of the most disliked YouTube videos ever! This creepy, sing-song abomination should never be in the list of nursery rhymes children should watch, as its almost cult-like chanting seems to want to loosen a screw in the most stable of minds.
If you have not seen this video, spare yourself from future nightmares and never click play for Johny Johny Yes Papa. That title alone gives you the creeps, doesn't it? Please click dislike on this video to help it reach higher on this list, so YouTube would consider deleting it out of existence. Thank you.
6. YouTube Rewind 2019: For The Record
Uploader: YouTube
Dislikes: 9.48 million dislikes
It seems like we are starting and ending our list with mistakes from YouTube. YouTube did not learn from 2018's cringe-fest of a rewind as they quickly followed up with a less appalling yet still appalling number called YouTube Rewind 2019: For the Record.
The content in it isn't really bad as it is just a number of several lists of the most liked, most viewed, and subscribed-to content of the year that was.
What surely irked viewers into disliking it into the top 6 disliked videos ever is what YouTube said at the beginning of the video, saying: "in 2018, we made something that you didn't like. So, in 2019, let's see what you DID like. Because you're better at this than we are." Bitter much? We're sorry, YouTube if 2018 Rewind was so bad! Auto-dislike.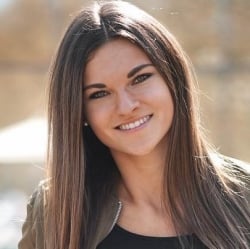 Latest posts by Anne Haynes
(see all)