Why Go Live on YouTube?
Live streaming for youtube live can increase your online reach and has a higher chance of ranking well on searches since YouTube tends to favor live videos over pre-recorded ones.
YouTube streaming, the most popular social media video streaming site, has over 2.1 billion users around the world. It is the perfect place for nurturing businesses and professionals.
Aside from providing creators, such as yourself, YouTube channels where you can upload content for free, the platform is also giving you the chance to interact with your followers in real-time via a live stream. All you need is a reliable internet connection and a device with a microphone and video recorder and you are good to go.
YouTube live streaming lets you talk with your fans in real-time. You can do live chat, performances, Q&As, giveaways, and promotions. It also provides you a chance to collect tips and donations from your supporters.
Strengthen your bond with your followers while reaping extra monetary benefits by learning how to live stream from YouTube.
Enable Live Streaming on YouTube
As a default setting on new YouTube channels, live video streaming is disabled. So, you still need to change this setting before you can stream. Here are the simple steps on how to do it:
1. Create and verify your YouTube account and phone number if you still haven't done it yet. This is a strict requirement that needs to be fulfilled before you can continue. Enter the verification code sent to your phone to confirm it. The process may take 24 hours.
2. You can click Enable on the live events page so you can start streaming.
3. You can also go to your Channel Settings, and under Feature eligibility, choose Enable on both Intermediate features and Advanced features.
If your channel is eligible for monetization, you can see it under the Advanced features. The only requirements you need are to have 1k followers and 4k video watch hours in 12 months. These are the same requirements you need to satisfy if you want to use your mobile device for the live stream.
How to Stream on YouTube : 4 Methods
There are different ways you can do your live stream. It all depends on your convenience, budget, and needs. Whichever one you choose will still get the job done.
A video recording of your live stream will be saved to your channel. People can view the recorded copy if they missed your live. You can manage your live recordings by going to your Library. They will be under My Videos.
1. Youtube Streaming on Your Mobile Device
If you are just starting and working on a really tight budget, this is the perfect setup for you. You probably already own a smartphone that has a decent camera and microphone. The only hurdle you need to overcome is the 1,000 subscribers and the 4,000 view hours. You can easily achieve these by getting help from an organic YouTube growth service.
This is best for streaming outdoors or at live events as you can be mobile and bring your handy setup anywhere.
To start streaming on YouTube, follow these steps on your mobile device:
Download and install the YouTube app.
Open the app and log in to your account.
In the upper right corner, press the camera icon.
When prompted for phone permissions, enable all access to the YouTube app. These include access to your camera, microphone, photo gallery, and storage.
Tap on Go live to set up your stream.
Select which to stream:
your phone's camera feed (camera icon) – suited for recording yourself or capturing live events outside
your phone's screen display (phone icon) – which is suited for streaming mobile games and phone tutorials
Type in the title of your stream.
Choose More options to edit other settings. Type in a description for your stream, turn on live chat and monetization, set age restrictions and privacy settings (public, private, or unlisted), and choose to stream now or schedule your live stream for later.
After setting your configurations, tap Next.
For your stream thumbnail, upload a picture from your phone or take a photo.
Select Go live to start your live stream.
When you are done with the stream, tap Finish and confirm by tapping OK.
2. Youtube Streaming on Your Web Browser
If you already own a laptop that has a built-in camera or a computer with an external webcam, then this method is for you. This setup is stationary which is good for streaming yourself sitting or standing in front of the camera.
Although webcams tend to have a lower resolution than what you would want, they will suffice. However, if you have the budget for an upgrade, you can purchase a DSLR. Simply connect it to your PC via a USB capture card and it's all set.
Go stream on YouTube using your computer by following these steps:
On a web browser, log in to your YouTube account.
In the upper right corner, click on Create a video or post.
A drop-down menu will appear, choose Go Live.
When asked for permissions, grant all to enable your streaming.
Under Live Control Room, make sure to select Webcam in the navigation bar.
Type in the title of your stream. Select your privacy settings. Choose to stream now or later.
Click on More options. On the drop-down menu, choose your camera and microphone if they are not yet the default devices.
Under Advanced settings, enable chat, age restriction, and monetization if you haven't set these yet.
Click Next, and then the webcam will snap your photo for the live thumbnail.
Hover your mouse over the thumbnail to take another photo or if you want to upload a different one from your storage.
Click Go live.
When you're done, click End Stream.
3. YouTube Streaming Software
If you are going to stream live gameplays on your computer, host a watch party, or just want to have the option to add live graphics to your stream, you may want to use a dedicated live streaming software. Some examples of streaming software are Open Broadcaster Software (OBS), Wirecast, and XSplit. They are free to use, so you don't have to spend extra just to use one. But you can donate to support the developers and help them continue providing this free service.
The only thing you need to invest in when using this method is on your PC. You'll need mid to high-end gear to make sure your computer can handle running multiple programs at the same time.
To utilize streaming software, you will need to download and install it on your computer. Then follow the instructions on the program. Take note of the stream key on YouTube, you will need it on the software.
The steps to set up your YouTube live will almost be the same as the instructions on how to start a stream on YouTube using a web browser.
4. Hardware Encoder
If you have more money to spend, you can invest in a hardware encoder and multiple cameras and microphones. This setup will make your stream look more professional. Having more angles and different shots to choose from makes this a great setup for covering huge events like concerts or sports competitions.
Tips for Youtube Streaming
1. Invest in a fast internet connection.
Needless to say, streaming takes a lot of internet bandwidth, especially uploads. Your internet plan's download speed might be high, but the usual upload speed ISPs (internet service providers) a lot is just a fraction of your download speed.
You will need at least 3 Mbps of upload speed to go live on YouTube. You need to upgrade your internet plan or switch to a fiber connection to get faster upload speeds if your current plan can't guarantee this.
Live streaming with poor video quality can turn off a lot of viewers. They won't enjoy the experience as much as when you're streaming in high definition.
2. Be attentive to your audience.
If you are not used to hosting or doing live streams, you may get too focused on finishing your agenda that you might overlook your audience's reactions. You can't see the people who are watching your stream, so it is easy to forget that you need to make your live audience feel involved.
Don't forget to check the live comments every few seconds or in between what you are saying and reply to them on cam. This way, you can engage your audience better. They will definitely feel the difference of watching you live instead of just a recorded video.
3. Promote your live stream ahead of time.
You can't get a decent amount of viewers if nobody knew you were going live. So, needless to say, you need to promote your live stream session.
Fortunately, we already have the internet at our fingertips. It's free marketing at its best. Post your announcement on all the social media platforms to let the world know. Just don't forget to tailor your post to fit the platform you are using.
Stream with Confidence
Feel relaxed and confident knowing that you have the steps on how to live stream from YouTube down pat. You can now focus on your audience and giving them a memorable experience that will make them love you more.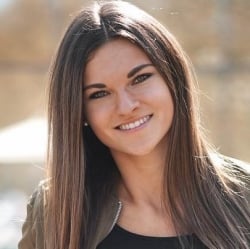 Latest posts by Anne Haynes
(see all)