YouTube is one of the most popular video platforms, with millions of people using it to advertise their businesses, social networks, and ideas. YouTube has grown in every direction over the years and is now one of the most prevalent methods to earn money as an influencer.
YouTube, like many other social networks, is heavily reliant on followers and interaction, thus seasoned creators understand the value of raising the number of followers. This is why the subscription count is important and why everyone is fixated on it.
Is it possible, however, to view your YouTube subscriber count in real-time? Yes, indeed! YouTube now allows creators to monitor their subscriber numbers, and we will learn more about it in this post.
How important are YouTube subscribers?
YouTube is a social media network that focuses on original videos, views, and subscribers. Given that many artists are there to make a profit, the issue of how to generate more money from YouTube and how significant YouTube subscribers are for this objective arises.
Overall, there are a few elements that influence how much you may earn on YouTube, like the number of views, watch time, etc. with followers playing a significant impact. Although having merely subscribers is not enough to produce an income, it is an important aspect of any YouTube channel for a few reasons.
The number of subscribers is vital for getting your YouTube channel monetized because you must have over 1,000 followers to even be evaluated for this option. People who subscribe to your channel, on the other hand, are more inclined to watch, share, and like your videos. This, in turn, signals to the YouTube algorithm that your content is valuable, and it will be promoted more.
So, does the number of subscribers matter? Yes, indeed!
How to See Your Real-Time YouTube Subscriber Count?
Most YouTubers have a specific goal in mind, which frequently involves the number of followers they have. It may be thrilling to know how many people are watching your channel and how close you are to reaching your goals.
Fortunately, YouTube now allows all creators to view these statistics in real-time. This useful function can be found in the Analytics tab of YouTube Studio on the desktop. There you can find the subscribers count in real-time and some additional data.
As you get more YouTube subscribers, the counter is represented by a basic yet fascinating design in which you can watch the numbers flipping up and down. This fantastic function is accompanied by a chart that displays your progress over time. There, you can see how many subscribers you have at any given time and track your progress.
Live subscriber count can be a great motivation for both small and large creators, and though public data are rounded up, you will always know the precise number of individuals that subscribed to your channel.
This is sometimes an extra incentive to create a separate video in which you live stream your YouTube subscriber count and share your success with your viewers.
Final thoughts
Subscribers are an essential component of every social network, including YouTube. Your subscribers will help you promote your content by sharing and liking it, which can increase the number of views on your YouTube channel.
This will be advantageous in various ways because creators will not just be granted advertising money. There are also affiliate programs, sponsorships, and several other chances for YouTube channels with a large number of followers to earn. This is a wonderful motivator to expand your subscriber list, to attract as many people as possible to follow you, generate high-quality content, and have fun along the way.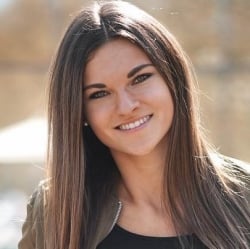 Latest posts by Anne Haynes
(see all)