YouTube has become the most popular go-to site for watching videos. This is largely due to the company's goal of giving everyone a voice. Almost anyone can understand and watch videos in their native language.
Google has made YouTube accessible to people all over the world by offering the site and mobile app in over 80 different languages. Aside from catering to a lot of secondary languages, videos also have the option to get auto-generated English translations in the subtitles.
Having English subtitles in non-English language videos gives it a better chance of having more viewers. It has been observed that videos with the English language get as much as four times the number of views of videos in other languages.
If you are interested in getting more views for your videos, you can try these tips from our other article: How to Get More Views on YouTube – Tips that Actually Work.
Changing YouTube's language converts the site or app's interface language into your chosen language or dialect. It does not change the video recommendations into your preferred language.
If you want to get suggestions of videos in a certain language, you should modify your location in YouTube's settings. Changing your location setting will also show you what videos are popular and trending in that country or region, giving you better video suggestions of what content might be more relevant to you.
And when you're finished, take a look at our other YouTube videos:
How to change the language and location on YouTube?
The default language of the YouTube website and mobile application is English. However, if you speak or are more comfortable using a different language, you may adjust this in the settings.
Using YouTube in your native language lets you navigate the site or app faster and utilize all of its features easier.
On desktop
If you are using a computer, you may follow these steps on YouTube. Change language and location directly on their website.
1. Open a web browser and go to YouTube.com.
2. Log in to your account with your username and password, or log in using your Google account credentials.
3. Once you are logged in, click your profile picture in the upper-right corner of the web page.
4. On the dropdown menu, click on Language.
5. In the next drop-down list, scroll down until you see your desired language.
6. Click the preferred language you want to see YouTube in. This will instantly refresh the YouTube site which will now be displayed in the language you have chosen.
7. To change your location, click your profile picture and choose Location.
8. Scroll through the list of locations available and click your country. If it is not included in the list, just select the nearest country to your location.
On the mobile app (for Android and iPhone)
The good thing about the YouTube app is that it will follow the default language of your phone. This makes YouTube easily accessible to non-English speakers.
But if you would like to use a different language for YouTube, read on for the instructions.
For mobile devices, the steps to change the YouTube language vary greatly from using a computer.
You would have to change your device language to change the YouTube app's interface language. There is no way to change the language on YouTube to English or another language in the app.
Change language on Android
1. Go to your phone's Settings.
2. Tap on System or Additional settings.
3. Then choose Languages & input.
4. Tap Languages, and then select your preferred language to use on the YouTube app.
Change language on iPhone or iPad
1. Go to your phone's Settings.
2. Tap on General.
3. Choose Language & Region.
4. Then choose the iPhone language.
5. You may now select what language you want YouTube to be in.
If you are using the YouTube app, you may follow these instructions on your mobile phone to change your location.
Change location on Android and iPhone
Open the YouTube app by tapping on the YouTube icon.
On the main page, tap the little profile picture in the top right corner.
On the next menu, choose Settings or the gear icon.
Then tap General on the next page.
Near the bottom of the next page, tap Location.
Select your country from the list.
On YouTube TV
If you have a smart TV, follow these steps:
Go to Settings.
Scroll down to Language & Location.
Choose the language of the app. You may also change your location to see relevant video and YouTube channel recommendations.
In conclusion
You can optimize your YouTube experience by choosing the appropriate language and location settings suitable for you. For content creators, selecting the right language and location settings will help your channel and videos gain more visibility to the relevant audience.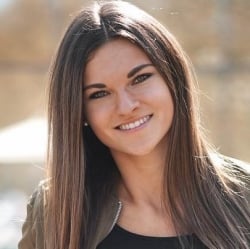 Latest posts by Anne Haynes
(see all)