In a lot of nice things, the black, blacked-out, or dark version is the more special variety that everyone desires. It often comes at a price, too. You often pay a little more or a ton load extra for these things to be yours. Oh, and these things are most likely a limited release kind of deal, too. Fortunately, YouTube Dark is not one of those things. You can get the sleeker, more chic YouTube Dark for free and with just a few clicks.
In this short read, we will be learning how to make YouTube Dark Mode on whatever device you may use; whether it be an android or apple device, or computer.
Why Should You Be on YouTube Dark Mode?
YouTube Dark does not just make you have a better YouTube channel appearance. Being on Dark Mode also comes with some benefits you may not have heard of before. Besides, Dark Mode does not change your YouTube viewing experience. Dark mode is still great YouTube with a couple of benefits, so why not, right?
Dark Mode saves you battery life on your device as it takes less power to project black rather than white on your smartphone or tablet's screen as long as your device has an OLED (organic light-emitting diode) screen. LCD screens don't consume less on YouTube Dark mode. On average, using YouTube Dark Mode saves you about 21% battery life every 1 hour of videos watched on YouTube. 21% battery life saved is quite substantial, if you ask anyone.
The other benefit of using YouTube Dark Mode is that using YouTube Dark Mode causes less strain on your eyes. A study made this year (2021) says that the average YouTube user aged above 18 years old spends 41.9 minutes daily across all devices; whether they be on a mobile device, PC, or a smart TV. 41.9 minutes equates to 4.9 weekly hours or 255 hours per year. Switching to dark mode will surely save your eyes from a lot of strain, and that's something everyone should try to do. Enable dark mode now and save your eyes for when you get older.
How to Turn on Dark Mode on YouTube
Using Dark Mode on YouTube involves just a few steps that are free and do not require any payment deal like being on a YouTube Premium membership. You just need some basic tinkering with your settings, and you will be all set. Let's jump straight into those steps.
1. Watch videos on Dark Mode on your Android Devices
a. Open the YouTube app on your android device and access the Settings. Click your account profile icon in the top right corner of the screen.
b. After tapping Settings, Tap General, and then tap Appearance afterward.
c. Select Dark Theme to enable dark mode.
2. Activating Dark Mode on iOS
a. Open the YouTube mobile app. Tap on the profile icon.
b. Tap Settings, then enable Dark Theme.
c. You have now activated YouTube Dark Mode on your iOS device.
3. Enabling YouTube Dark Mode on Your Computer
a. Type in www.Youtube.com in your browser address bar.
b. Once at the YouTube site, click on your profile icon in the top right corner of the screen.
c. Select and click the Appearance tab.
d. A drop-down menu will appear.
e. Select and click the Dark Theme.
f. You will now get to enjoy YouTube videos on YouTube Dark mode.
Come to the Dark Side
To turn on Dark Mode is the brighter choice on YouTube. A couple of benefits for the same great YouTube experience. Win/win.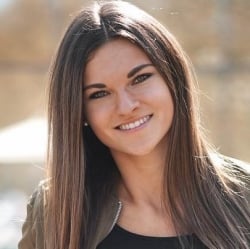 Latest posts by Anne Haynes (see all)